32Q Emery H.
3 Reasons to celebrate
Some things to celebrate from this semester are how I use what I love and put them into my work, like when creating stores, poems or other things. One example I have done was my artifact #5, where we worked on a piece where we had to create something that is connected to the west. During this project I connected my love for horses to the west by explaining how a ceton breed helped conquer the west and is know one of the amazing show horses.
I also feel that my knowledge of animals, mainly horses, has helped in creating stories and looking back to the history of something like in Matt's and Tina's class. With having a better understand of something from in my life outside of school I know how plants and animals work together. For example, knowing about primary producers and consumers helps know what different animals can eat and know what plants are safe for horses.
One last thing that I did well was on my spanish exibition Delos De Los Muertos where we celebrate someone we loved or didn't know but it helped me a bit better when it came to making videos because I love to make short little videos of horses running. The video editing that I know helped me with my project for the day of the dead.
2 Things to work on ( as a student and a person)
​Something I think I still need to work on as a student and as a person is
connecting what I love to what we are learning and how to make it still get the meaning to the person. By doing this i will be able to add what i love and i will still be able to get what I am trying to get people to learn about. By using examples with horses.
One other thing that I need to work on is writing and composition: a example of this would be comma splices.
"
The Lipizzaner were trained in dressage so it would make it harder to get hit and is now used in performance then in wars. Using the liponzoners was a strategy because they could move faster and cover more ground than other horses that had to carry lots of heavy armor" (
Hard copy)
​1 Big question add passion into it.
One big question to think about is how could I put my passion into my work?
Powered by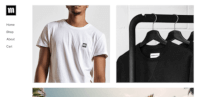 Create your own unique website with customizable templates.