Lyrical Paintings
​During this project, I decided to create a painting on my favorite movie (Spirit Stallon of the Cimarron). The movie is about a wild horse that goes thru different struggles to try to make it back home. When coming up with the idea of my painting I decided to paint a herd of horses at the bottom to represent his herd. I then have a horse head in the sky looking down on the herd below. The head is like a ghost in a way but the horse is not dead it is just somewhere different and wants to go home. I have kinda hidden a few of the lyrics in my painting.

I started my painting by creating a blue night sky that faded to a blue-green look at the bottom. After I finished that I started to create the ground so the horse herd can stand on. After I got the ground how I liked it id went on to the head and the clouds in the sky. After completing the clouds I went on to painting the horse, I started by doing the black shading then I added a yellowish color to the horse head which I soon changed to brown instead. The main I did not color in because I liked the fact that you could see the main body of the horse fading into the background.
Powered by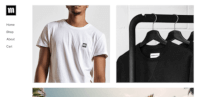 Create your own unique website with customizable templates.