Acrylic Transfers
Acrylic Transfers

Art is used in many ways to tell a story or something that has happened in there live in a simple and fun/expressive way. Art can be used to show what you like as well as your emotions on how you feel to something that has happened in the past or if you are ticked off.

When creating this art I used 3 different kinds of paint, i first started by painting my canvas light blue than pasted my wolf on my canvas by using a gel like substance that we cover the image over and over about 12 to 15 times will it was thick enough to soak the paper away and leave the black out lines on the plastic. When that was done we pasted it on our art and glued it down with the same tips of gel. After having my image fermely down i spray painted the moon and sky. I did this by creating a small spot black and then covering it. After that i tuck a piece of paper with a small circle in it and gently rubbed the spot of weight away. After that I added shading and covered it with a contner so nothing will get in on the moon. I than strade the rest of the sky black and flicked wight stars on the canvas. I created the crescent moon by taking a small bent piece of paper and turned it into a skinny teardrop and sprained wight in it.

The wolf howled at the moon at the bright weight moon as it shined in the dark night sky. A shouting star few by as the weight she wolf howled a song to old friends and the good days they had. She singing a song to help here little ones sleep through the cold night saying that they will always be loved.

​
Powered by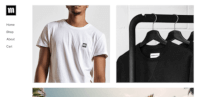 Create your own unique website with customizable templates.