Chemistry of Food and Cooking "Sugar & Sugar Cookies"
How does cooking transform food and how can these transformations be understood as chemical processes?
When cooking you have a lot of different ingredients included in baking or making food. Each of the different ingredients help with creating tasty food. The different ingredients can also make different textures when eating witch is caused by the different ingredients combining together which helps with the creation of food.
When looking at the chemical process of the different ingredients it depends on the different kinds of molecules and how they react with other molecules when a change in heat or if a liquid is combines to them.
In what way(s) are cooking and doing science similar and in what way(s) are they different? How are a cook and food scientist similar or different?
When looking at cooking and when looking at science you can see that science and cooking have different reaction and different ingredients that help create cool and creative new object either it bring food or a science experiment.
When looking at different ingredients that are used for science and for baking you can see that some of the ingredient we use for both different kinds of experiments. We can also use science to help learn and create new or different kinds of food.
Fish Species in the Animas River Watershed
During this project, I learned about the different fish in the Animas river including their behavior, what they eat, and how they came to the Animas River. When researching into this project I found out about what kind of water each fish can live in and how it affects them. We learned there are a lot more non-native fish in the Animas river then there is of native fish.
When digging deeper into this project we focused on 3 fish in particular. We studied there different behavior, what they look like, and how they react to different amounts of ph in water. We looked at different ways to represent a game that teaches people about different fish in the Animas River.

Some new skills I have learned for creating a game is that it takes some deep thinking about how you want that game to go and how you will create the game. When coming up with the ideas of the game we wanted to focus on creating a game for all to learn about fish in a fun and interactive game. We then decided to narrowed it down to children even though adults can also do it. I have learned how to make different and interesting games with children which will help me play and create new games for others. I have also learned that sometimes being in a group is harder than it needs to be and that if I know what I am to do it is easier to budget my time better than getting lost on if your partner did or did not do something or not.

In my opinion, I think that water quality is a good topic to study for many different reasons. When stuffing water quality you learn about the different problems that occur when studying water quality. When studying water quality you learn about min spills, animals that need the water, water treatment plants, and other additions to water quality. For an example you learn about what metals are in the water and how you can test for them, you can also learn about the history of different minds that helped lead up to today's water and the river in different ways.

Fish Species in the Animas River Watershed
Emery Hannum,
Lucius Anthony
Elevator pitch
Our exhibit is an interactive and fun game for the public to gain knowledge on pH values and native fish species located in streams, lakes, ponds, and the Animas River located around Durango, Colorado. This exhibit will consist of several
informational
panels about local fish, native and non-native, found nearby in Durango and Silverton. During this game, you are given small amounts of information in set increments to help you predict where our local fish live by using the water's pH values and what you already know about the fish's habitat needs. The player will place the fish on a map of the Animas River watershed, where
their prediction of where the fish lives
. The player will receive feedback to let them know if they were right or wrong. If the player is having a hard time finding where a fish goes they can ask for hints to gain more information on that kind of fish. When the player finds where one fish can survive they will have the option of receiving the rest of the information on that fish if they wanted to know more.
I want the audience to leave with
This exhibit is designed to give information on different fish species either native or nonnative, found around Durango and Silverton. We want them to have a feeling of fun and excitement when playing the game. We want them to feel interested and curious about where different fish around Durango and Silverton live and how they live.
The story my exhibit tells
Some issues that we are trying to let the public know about are the different species of fish found near Durango, the water quality in certain parts of the river and how the water quality affects what fish live there. We feel that our exhibit provides a good quantity of information that will help the community feel connected to the Animas River and the fish because they are a significant aspect of our river's wildlife and fishing. We think that learning about different native fish and non native fish help with showing the different water quality in the Animas River, by showing where one fish might be able to live and others not. Our reason for creating this idea was to have a fun and interactive way of letting the public know about fish and water quality. When starting to develop this idea we knew we wanted to do something with fish and water. When starting, we came up with a game where you have to find where certain fish are found. This represents a Sorting game on fish species and water quality of the Animas River. We feel that our work fits into the overall class project because we are all doing something on water quality. For an example one group is doing a project on murky water with turbidity which is related with ours because knowing about turbidity can help with predicting where a fish will live.
Target audience
Out target audience is for all ages to learn and have fun with the game but we were mainly focusing on children to play the game. This is because some children learn better when playing a game or doing something that they need to think to solve something that they can touch and hold. For out game you don't need to have that much knowledge about different kinds of fish or the Animas River. It will be helpful if you had some information but it is a learning game where you learn when playing even if you don't know much about it. The game can be viewed by many people with many different mindsets. Some might include trying to solve the problem with the given information, some might try to guess where each fish might go till they get it right, and some people will like more information on the different kinds of fish for ether fishing, school, or for their one knowledge.
Interaction
For our exhibit we think that having a big map of the Animas river leading from Durango to Silverton will make people interested in what it is and how it is connected to the Animas River. By placing different kinds of fish on the Animas River with given information.
We think that the people interacting with our exhibit will probably take a little over 15-20 minutes depending on the person and how they want to solve the problem. Some senses that are involved are sound, sight, and touch. Each of these senses are used to create a fun game where you are able to place a fish that lives around Durango and Silverton where it belongs by placing it either in a lake, stream, or the Animas River. We feel that the people interacting with our exhibit are the solvers to the game.
Defence
We think this game will be a good addition because it is a fun and creative game about different fish and the water quality of the Animas River. This game will be a good addition to the museum because it gives information on different fish in the Animas River and the different pH levels where each fish can live. This exhibit will be a little hard with the electronic part of the exhibit and a painting of a map of the Animas River Watershed. This exhibit will add a fun learning experience for schools to help teach kids about water quality and different kinds of fish.
Powered by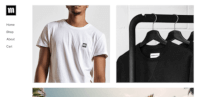 Create your own unique website with customizable templates.