Understanding Scale and Proportion
Minn Project
​​ We were a post to create a picture of something using totals that were provided by our teacher. It helped us learn different things that could help us in the future.
Teacher Creature Project
Project Proof Sheet
Self Portrait Project
Powered by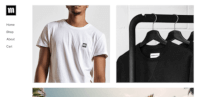 Create your own unique website with customizable templates.