Why Books? Fahrenheit 451 Project
"In this project we read and discussed the book "Fahrenheit 451", made an art piece in response to the book, and wrote either a historical/literary analysis or a fiction piece based off of the book.
We exhibited our art pieces on March 11th at the Powerhouse Science Center."
artist statement
My art piece is a section of the book when Montag a fireman goes to burn down a house that have books stacked up inside. Montag is a silhouette to the left side of the painting. There is a burning house in the background that is a bit bleary so you are supposed to be looking at montag. It is night time with a light blue moon. The hardest part of this project way the house in the background. My favorite part was creating the moon and mixing the paint. Overall I wanted to show the destruction of what firefighters do in fahrenheit 451 do in their community.
Historical Analysis
By Emery Hannum
Ray Bradburd was a creative writer who used inspiration when helping make his books, including Fahrenheit 451. He learned to do magic in the first grade he said that if he didn't find out writing he would become a magician. He spent most of his time writing in a basement in his west los angeles home. He worked 7 days a week, and sending out 30 short stories a week. He has a cabinet of the ideas, first drafts, and the finished stories he has done. Ray Bradbury said that, "The most a writer's past is the most important thing they have, sometimes a object like a mask, a ticket, anything at all helps him experience what happened or something else". Ray Bradbury sometimes worked away from home where there aren't as many distractions and where he could meet young writers.
Twice a month he lectured to clubs, science classes, and students. At the age of 17 he set out to become a professional writer. He published nearly 300 short stores and novels that were been translated into 18 different languages. Ray Bradbury says that a writer moves around to get new inspiration and ideas constantly measuring what life is, then the way is is supposed to be. Taking from it what he needs."
Professional writers rely on what he produced. Literary agents helped him sell his books. He had two, one in Hollywood and one in New York. A writer needs a ancient to go into the world. Ray Bradbery never learned to drive he said that "when he was a child that there were too many fatal accidents and ended up hating the idea." He says that research is a necessary thing to do even if it if a made up story. A good place to go is the library to get good evidence and help with ideas. Random calls kept calling him and repeating what he said and soon he went to the place where all phones where in one place. He asked about it but they could not find anything. The calls came more often and frequent than before. He realized that the mysterious voice was starting to mimic him and send it to all his friends sending disgusting calls using his voice. He went for help again and found it was coming from only a few blocks from where he lived. A box on a telephone pole. When Ray Bradbury climbed the pole the box started the phone booth to "call for help it was scared" sed Ray Bradbury. It soon exploited and showed a light that only he saw then fell to the ground.
In the book Fahrenheit 451, a gie named Montag is a fireman in a community that burn books but soon he stopped and runes away.
The lesson of the book is that books should be saved, people should not be distracted, and governments should let people live how they want. Some examples are " I'm afraid he'll talk me back the way I was. Only a week ago, pumpint kerosene hoes, I thought: God, what fun. " and " Oh, but we have plenty of off hours. "
---
Mask Project
The project went well and it was fun making the mask when being bury alive and being so you cant see. Feeling the cold plaster on our faces and tiring to breath out of a straw. During this project I learned a lot about power and racism when it comes to society. Making my essay about power and helplessness to show how it can affect us eater kids or adult. I also did a paragraph on the Stanford prion experiment and how power is repented the difference of power over the guards and prisoners. My mask shows the difference of raceme and power. The tan side of my mask shows power with fire that burns down the confidence of someone and berms down forests. The brown side shows the pain of that person represented with scratch marks, it also has a butter fly with a missing wing witch shows that they have lost some of there free dome and some of there power because of there skin collar.
​Essay
Power vs Helplessness
By Emery Hannum
Let me out, I need to be free. I remember being a kid and not getting to eat all of the oatmeal I wanted. Even though I'd gotten enough to eat, I was sure I would starve to death. Anger grew into my mind. I wanted to be in charge of how much I ate. I felt as if I was stuck in a dark ditch with barely a lighter to light my way. Sometimes kids are negatively socialized because they aren't allowed to do things that adults can do.
Kids don't get to do things that they want to do and don't have as much free time as they want. Being a kid is not as fun when you don't have that much leeway. As Sophie Adamski, another student, said in an interview, "Adults get away with a lot that kids don't. If you are a kid and you make a mistake your grade goes down. But if you are an adult and you don't turn in something, you don't get paid less." I think that being a kid is difficult, but I also think that it has its advantages. For example, adults help kids learn what is right and wrong, and not having as much power as a kid allows the parents to help you learn and keep you out of danger. Being an adult you feel that you have control. The control to keep kids, friends, and family members safe from harm. Over all, I have been socialized in negative and positive ways as a kid. This shows that kids don't get away with that many things as adults do.
Being adults give you advantages that you aren't allowed to do when younger but with being older and being able to do things fun come with the responsibility of understanding the rules.
Kris, my mom, said:"As an adult the power that some feel is awesome since they never had or was never given the chance when they were younger. Some adults take it too far and do not realize the consequences it can have for them and others that they hurt. Adults don't want to listen to the ones younger than they are because they feel that they are older and they should know what they are talking about and that kids are just learning and/or should not be heard." Neil, my dad, said: "A big responsibility some people have power and misuse it and show that they have more power that they take advantage of it."
Being an adult can help with saving our community and help children learn to become good adults instead of them breaking the rules and having them go to jail. Adults need to keep children on tight leashes so they don't make bad mistakes or even killed.
The Stanford prison experiment showed the difference between the powerful and the weak, or the powerless and what it can cause. In the Stanford prison experiment there were two different questions. Can you turn a good person into a bad person? And, what can power can do to affect people? The experiment proved that power can change how people behave.
The start of the experiment went well but soon became out of hand. They started at their homes with the help of real offers to help start off the experiment. The officers came to arrest them in front of their neighbors and friends. They soon took them to the police station after picking up a few other test subjects. At the building they blindfolded each one of them and brought them to a different place under a building. They didn't know where they were and what was going on. They were stripped naked, sprayed, and put into rags with their number. They were separated in different cells. One of the prisoners said "They are taking this too seriously"
​After some time they all starting to play their parts and it soon got out of hand. Some started to lose their minds. One of the prisoners had to be let free, and one was supposed to but stayed to help the experiment and to make things right after being called a bad person by his jail mates. Soon the test leader started to act like he was a part of it and had to have his girlfriend help him out and show him what he was doing and the suffering of the kids. After a fight he soon ended the experiment early because of the pain that the teenagers were in.
Some people have power when it comes to being in charge and not. It becomes overwhelming when you have a job to do like in the movie that they had to treat the prisoners like real prisoners or needed to stay in character and being afraid to get hurt by the guards or treated the same way as the prisoners. This experiment showed that power can take over the mind of the person.
In conclusion, when it comes to power we can be overwhelmed with what we can do and how it takes over our minds. It can become something like bullying and fighting where you think you are the best and you will always win. Have kids have their own thoughts and ideas on what they wanted to do.
---
Dystopia Short Story
Short Story
Outline
Dystopia
of freedom is the opposite of being free. When the people in charge became greedy with power. They wanted everything to be theirs . They soon locked the people of the town away from the outside world. They must have chains on them around the age of 7. If the chains are taken off they must wear more, be beaten or even killed no matter what age. If done somthing wrong or going against the law an electrical shock will go off in the middle of your back. If pretty can't show , if smart must not think, athletics must go to waste, or strong must weaken. It takes place in a city/town that looks like the zombie applock has began and it where is started.
Main carter's
The person in charge
Zadie
wants things to be done her way. She must have control over everyone. If a person stands in the way of them or runes there planes they will vanish without a trace. They will be gone. They are different in many ways by being allowed to have feeling, being athletic, smart, and beautiful. They tell people what to do. Made innocent people become greedy for power and have them do bad deeds.
A girl named
Hamia
is a pretty girl that has ben waring changes since the age of 8 which her parents put off for a year till she was old enough to handle the heaviness on them. She is now 15 years old and she must keep her head and face covered or can't let anyone see how smart, beautiful, and strong she is in her mind. Only her parents are allowed to see her and what she looks like. Her mother is
Ryan
and her fathers is
Macaulay
, she has a little brother that is 6 years old his name is
Balen
.
The True Story
In the beginning
Macaulay
,
Rayen
and their two children
Balen
, and
Hami
a were born in a world of chaos. Living with the pain of the heavy chains people from age 7 had to wear. It did not matter if you got heart, had medical problems, or were suffering by the bad living conditions you must live with it.
My name is
Hamia
I am a girl that has ben waring changes since the age of 8 which my parents put off for a year till I was old enough to handle the heaviness on them. I have black heare that goes to the middle of my back, I have blue eyes I am know 15 years old and must keep my head and face covered or can't let anyone see what i look like. Only only parents are allowed to see me. My mother is
Ryan
and my fathers is
Macaulay
, I have a little brother that is 6 years old his name is
Balen
.
With being athletic and smart I must stay hidden or not be noticed by other people in the worn down market place. Whenever people go to the marketplace you go you by what you need and then leave. Nothing else no talking to people buying only to the one that you are buying from. I have thoughts that flow through my mind of what it would be like to live free without pain and suffering to your loved ones and the ones you care about.
The stories of how her world became still gave shivers through her spine. The same stories that was taught when younger and must always remember. Being telled it is a good way to live still can say every word…
It all started when
Zadie
a woman wanted to have the world be a better place for people to be free and be happy. but everything changed by the death of her own mother. The land she was makin soon turned into a nightmare that everyone can't wake up from. People slowly dying from lack of food and soon starve to death.
Zadie
soon became greedy and wanted to be the most powerful person in the world. She made the rules she wanted to be the best and wanted all the action. If smart must not go to school, strong must weaken, if athletics must be wasted, if pretty can't show. If all not done you will either be punished or killed.
The thoughts of being free and the stories told over and over all the time was starting to change her she started to become different she wanted thing to go back to when there was nobody in charge. Where you did not have to worry about being punished. The thought of changing her mind to see what she is doing to the people that trust her and how she is hurting them. Walking home she came up with a plan to convince her, she know that it won't be easy and it might be difficult.
That night I snuck out of her house and up to the walls surrounding the castle. I had bring a rope incase it became a tricky suchiwation. There was a small hole at the bottom of the wall that a small cat could slip throw. I threw the rope over the wall and graded it thru the wall and tied it together around a metal pole and climbed up. Over the wall I went into a gutter and started to sink toward the castle wall avoiding the guards that wacked back and forth. But for some reason the guards did not come over to the gutter. At that moment i heard a low growl from a cat that looked overgrown or a small lion. Instead it was a linxs that guarded the entrance to the cells under the cassel. It came closer and closer till it grabbed my shirt and ripped a piece off. I ran for my life running till Hemia tripped on a root that was sticking out of the ground that led to a big tree. When Hemia reached the tree and ran into the tangles of the roots. The links lost her and keep running forward stopping in front of the tree then ran on. Breathing out a deep breath and oping her eyes to see a pile of bones both human and animal combined in one pile in the back of the hid out. "This must be the links tree cave" Hemia thought. During the day the link gave up and layed down on a warm rock and slep. Hemia snuck out and contunituned to go tored to the cassel. Reaching the wall Hamia wacked around and arrived at the front gates waiting for a guard to let her in. She soon founded a small gap in the wall a little ways from the cassen gate that led into a dining room. The thought of the food displayed on the table was waiting for the people that are starving in the villages below. Instead she is well feed and never goes hungry. As she crosses throw the cassel she hit a door that was locked.
The chase began. She ran from room to room in the massive courtyard. Barely escaping but made her way into the cassels courtyard slowly walking to the dores on the other side. Being careful not to send off an alarm. Reaching the door It creeped over with a (squick). Zadie appeared in the shadow of the door. Waiting for Hamia to enter. Hemia went in the door. At that moment she was grabbed by 6 different hands that pulled her into the shadows. They soon pulled me into the shadows. I was shoved into a cell. It was cold and had a hard floor. Later they came into the cell. They grabbed me and dragged me into a wide open room with Zadie in the middle waiting for me to show up.
Hemia-Where are you taking me
Gard- ----
Zadie- welcome Hemia, it is nice to see you again after i came to speed to your village when you confronted me in front of all the people. It is know time for you to pay.
Hemia escaped the guards grip that was tight around her arm. She ran down the corridor and ran into Zadie.
Hemia- You don't haft to do this this isn't you. I know the real you you are kind and gentle. You don't want to be the bad person. You want to be loved and be happy. You are hurting the ones you love and their friends the ones who care for you. You are causing pain not happiness.
Zadie-You don't know how wood you know you are just a kid!
Hemia- I know but i can see it in you eyes, you face expressing, and hear it in your voice that you aren't happy.
Zadie-It isn't true! it isn't true.
Hemia- Is this how you want it.
Zadie- No it is not.
The guard arrives and takes her to a different cell where there are cameras on her all day. Before she goes she says think about it it is your decision.
Zadie-My decision?
Zadie thought about it for the next few days.
The next day Zadie arrives at the cell with two guards. "Hemia you are right. I made my decision i am going to make things better. For not only me and you but for everybody."
The cell door opened and they all whacked out. They went to the different villages and explained the plane to make things better. Soon everyone loved her and wanted to help.after a few years the world changed and we became best friends.
​
The True Story-Poster
We can chart our future clearly and wisely only when we know the path which has led to the present.
---
Powered by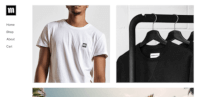 Create your own unique website with customizable templates.