Horse Empower
At Animas High School the juniors are offered an opportunity to spend three weeks interning at different places that interest them in future careers to see if that is what they are wanting to do for there future. During link internships, the students are to create a project that either helps the different business with promoting or helping with other ideas to help the facilities.
For my link internship I worked at horse empower, witch there mission at Horse Empower "Is to assist people of all ages and all walks of life in discovering the tools they need to find happiness and success in their lives as well as utilizing their innate power in finding solution-based strategies in challenges that face them."
http://www.horseempower.com/
When looking for an internship I was mainly focusing on an equine or vet place to go spend three weeks at. Before link was about a few weeks away I started thinking about where I will like to go. During this time I was thinking about saying if Pirelli will be willing to have an intern for three weeks. After contacting them and waiting a few days they responded and said that they will not be able to to have an intern during that time of the year because they will be out in Florida during that time. I then moved on to looking for more farms in town that way I will still be able to work and not miss three weeks of my job. I then tried a farm I was at once before, I decided to see if she will allow me to intern at her farm and help her out, during that time I went to visit which was only to be maybe an hour or so to meet and see the facility but instead I was put to work right away and never got back to school. After talking to a few she said it will be too hard and then she won't be able to get me what I need and decided not to do link with me witch needed that. After that failed I started looking for different horse farm's, I soon ran across a farm called Horse Empower, and I also revealed that a place called medicine horse also might be a good place to go. Thinking that I have been to medicine horse before I wanted to try a new place and see how they did things. After contacting them I was given an opportunity to come out and visit their farm to meet all of the staff members. From they we talked and had a lot of conversations about what I will be doing and what I would love to learn. Still before link came I keep in touch with her and we decided what time will be best for me to arrive on the first day and what I will be doing.
This short film shows the different horses used in programs as well as a group of students that worked together in a fun way while learning to communicate as a team and overcome challenges.
Some skills and abilities I had when I first arrived at my link that was useful to me was that I have already had a good amount of information and practice with working with horses and with different kid's. For example, I have been working with horses since I was 6 years and have worked with many different horses with different attitudes, I also have experience with teaching kids how to ski and snowboard. I feel that during this internship I felt that I learned a lot about different ways to help create fun and useful games to help kids work together to accomplish different challenges including working with the horses. I also learned to help kids with family problems to come out of their shells and have fun in different ways that help them feel confident with people and with animals. An example of this is where the kids had to work together to create different obstacles in between two lines and have them work together to show what challenged they have the same and how they might overcome them. When creating their challenges they weren't thinking that the horses will be involved and had to change things when the first horse went through the challenges.
​
During this process, I grew with seeing how kids and horses can change how it affects them in different ways. I feel that my mentor liked the fact that there was someone that wanted to work and learn new things about the connection between horses and humans. I feel that she liked the extra help and enjoyed the time spent together. I feel that this internship helped me really want to go to the veterinarian veterinary equine studies for my future. I feel that this has helped me with understanding a lot of the different steps it takes and if I will be willing to go the extra mile to complete my drinks. I feel that with the different talks we had she helped me decide on what colleges will be a good choice to go to and there different benefits as well as what other people think.
Powered by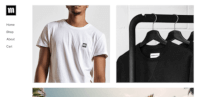 Create your own unique website with customizable templates.