Final U

pdate

​ 2017 - 1018
Pow #5 Equally Wet
For this pow, we are given 3 flowers to try to water but they are already planted and you can't move them. Our job is to find where we need to place the sprinkler in the middle to water all the flowers going up from 3 to 5 or 6.
When solving this problem I found out that in you have two points on a graph you can then figure out where the middle will be. After you find that out you can move on to different amounts of dots going on from two to five. When doing this I looked at different arrangements the dots can be in then found the middle. After a little while as you keep going on solving with the different amounts of flowers you are able to start to find the middle of each flower after a while of trying you soon start to notice that the only way to keep all the flowers equally wet is to create a circle formation and have the sprinkler in the middle of it all.
Project Reflection

​How did you like doing your independent research project?
When doing my independent project i loved learning about the different games and how you can make up a lot of games that deal with math.
What did you like what didn't you like?
During this project I didn't like that we didn't have a guidelines to help create a good project.
​
What would you change about this project, if anything?
If I could change I would do a more interactive project or a math project that will be at the school for a while. I would probably do a picture/painting on a wall of paper cranes with using math to keep them the same size but different with shrinking and growing the crans. They will probably be flying in a cool math way.
What did you learn about your research topic?
During this project I learned that games can be made out of any kind of math eather for a board game, magic, or with cards. There are also other ways you can create for example a math dress.
A Junior Year Reflection that is Math Focused
If you set goals for yourself this year in Math class, were they achieved? Why or why not?
During this project I had a few goals for myself that I have complete witch is learning math that will help me in the future.
Do you feel more confident in your math abilities? Why or why not?
Over this year I have more confidence in my math abilities because I feel like I understand It a lot better.
Did you feel you were able to balance this class with other classes you were taking?
I feel like I was able to balance all my classes well and I was able to combine some of them to help me out.
Do you feel prepared for Math 4 as a senior and any other math electives you may choose to take?
I feel prepared for math 4 and all of its contents.
Pow #2

Around King Arthur's Table



In the pow around king Arthur's table we were to find out a solution to finding out which seat to sit in so you are able to go out and do an exciting quest. We are to pick random numbers and count as one in and one out then in then out, then you get rid of all the ones that are out and only use the ones that stayed in and did the same progress as before till you only get one left.
The way I figured out how the problem worked was that if you start one and then go to two and then three and so on you can start finding a pattern with the winning chair. If you take all of the winning chairs and put them in a column in order of how many people are present you will be able to find a pattern in all the numbers.
When I was figuring out the problem I got lost on how to find the problem and how you will know where to sit. I was able to get help from Even and he explained that ever so often it returns to the first charge and there is also the power of two's in there. I still don't quite understand the best but it makes sense in a way. I was unable to figure out the pattern but I do know that after so many people it will reset to char 1 will win.
Pow #4 Growth of Rat Populations
The purpose of this pow was to find out how many rats there will be on a island starting with 2 parents and every 40 days give birth to six babies 3 girls and 3 boys. After a litter is born i take 120 days till they are able to have their own litter, and so on. We needed to find out how many rats are on the island after a year.
​
When solving this problem I started it by trying a difficult way on how many rats there will be by counting all the liters and the liters liters all in one that you see at the bottom of the image above. After doing this i found that the 2 starting rats was only able to make 9 different liters in a year. After knowing that I started to try to figure out the other liters and how many they will have and so on. After getting pretty far i decided to make a table with B=Baby Y=Young T=Teen and A=Adult where they are able to breed and have there one young. I then went back to what I did perversity and I know that there can only be 9 different litters in a year. I started to make a table at the top of the paper (image above). I then put 6 in the B column
and 2 in the A column, I then moved the 6 to y and a new 6 to b. This is because the first got bigger and older and the mom had a new litter. This continues on till you have don each of the 9 litters. Keep in mind that you have to count the other liters as well on the table. That is another reason why my first try helped it gave me a a idea on how many liters will give birth to more and more babies.
Over all this pow was fun but complicated in a fun way. I feel that once you got an idea on how to solve it you don't want to stop because you are on a role
and you don't want to stop.
I feel that I deserve an A because I think I did well on figuring out how to solve the problem in a way I am able to understand and how I used two ways to find the answer.
I decided to pick these two pow's because I liked the compacted thought and different ways you to try to solve them. I feel proud of these pow's because I worked hard and they where fun topics to try to decipher.
---
Silverton Report



---
First Semester Reflection
During this year I have completed on of my goal that i had this year witch was to get out of my comfort zone by reaching out to different organisations to help with our humanities exhibition on homelessness. When doing this i worked on getting food to have at the exhibition and make it some like a community dinner. The other goal I had was to reach out to Parelli for link. I have not had time for that but I am planing on reaching out to them no sooner then by nex month. Some things this semester was that i have had fun in all of my classes so far this year. Learning in a fun environment is a blast, not to mention the teachers are the best. I have changed in some ways by helping with different problems and reaching out to people for different things. Some things I have planed is to have a fun Link, Osprey week and many other things.

Powered by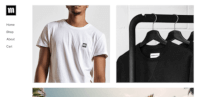 Create your own unique website with customizable templates.