El Proyecto de "Mi Frida"
When we first started this project we read a book/biography about a woman/famous painter named Frida. This book helped us learn about patience in Spanish, which helped us write a biography of a person that had a lot of interesting topics that happened in there lives. Some people learned about some famous people still alive, dead people, or even fictional characters.
For this project, I pictured Ulysses S. Grant the 18 presidents and wrote a biography about his life in Spanish using the past tenses we learned with reading the free book. After we created their biography we created a painting on them using the same kind of art Frida used in hers. We based our area in here way of art to connect it back to Frida
Calaveras Literarias
Calaveras Literarias is a Spanish tradition that was created to make fun of people that are alive or made up people and how they died or how they die in a funny way. In our class we created a poem where the first part you explain what the person looks like and then the second part how they died.

I did Calaveras Literarias on a pirate I made up to mess around with. I also combined my poem with a friend where they meet at one point during the poem. My pirate is named Captain Pimienta that meets another pirate named Barba Sal. My pirate died after being chucked over board when she was drunk and drowned. The art that I did to show her death is here at the bottom of the sea.

Pirata

Una chica se llama Capitán Pimienta

Ella es capitán de los piratas

Capitán Pimienta es maravillosa

Ella tiene pelo largo y es inteligente

Ella está con su tripulación en un barco en el Océano

Un dia Barba Sal, un pirata malo escala en su barco

Capitán Pimienta se pone borracha y se desmaya

Barba Sal tira Capitán Pimienta en el océano

​Ella flota en el océano
Powered by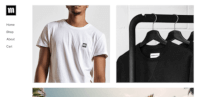 Create your own unique website with customizable templates.