Time and Space
Artifact # 1-6
In the begining of the year for our first riting project we where to creat a short storey on betrail. My story tackes place following a Man named Sam, his frend Steven, and his dog Max. Throut this story they travel into the mountions of colorado only to be left for dead in a winter land.

Artifact #4 Poems
During this project we learned how to create poem with our friends and others. Picking something to rite about ether whet we wanted or of something we are learning off a book, move, artical, etc.
Artifact #5
During this project
I chose one horse in particular that was used in the west and I known as a performer horse. The Lipizzaner was one of the best war horses because of their axial movements. Along with their collar that verifies from different then was bred to be mainly wight. It soon became one of the most popular horses in the west.
Powered by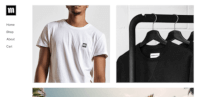 Create your own unique website with customizable templates.