With Justice For All
https://durangoherald.com/articles/199585-animas-high-students-bring-fresh-eyes-to-homelessness-issue-in-durango#slide=2
Reflection
When starting this project we looked at different topics, for an example we looked at Dr. King's idea of civil disobedience as well as the definitions of what makes a just vs unjust law. When doing this we watch a video of him giving a speech on the topic and what he thought. We then continued to study various moral and political philosophies of justice. When doing this we looked into our legal system including Deontology, Utilitarianism, John Rawls, and libertarianism. We looked at the different problem that had occurred during this year. After looking at the different problems in Durango, CO we voted on a topic to study that has a wide variety of different issues to study and explore what we can do to help. We talked to different people in our community on what that thing and how they are helping like Ed Aber, Axis, Food No Bombs, Veteran Homestead Project and some others. We also when to some test tracks to see how and where they are living and to get some ideas on how to help. After getting what we needed we started to plan the event and come up with ideas on how we can help and get people to know what they can do to help. Some of us helped with planning on how the event will play out on others worked on different projects to show and educate on the homeless problem we have.
When our event started we had everyone join us in one room for opening speeches and to get a brief understanding of what some community members are doing in Durango by having them give a small speech about how they are helping and what they are doing. After doing that we moved on to looking at the different projects our class created with a snack around to munch on till dinner was ready. After some time of looking around, we started the meal with a lot of food donations from the parents and from 3 different organizations. After we got food and started to have conversations a student gave the ending speech with thanking all who came. From then we cleaned up and left. I felt that our event went well I thought it was one of the best we ever did before. I feel like we spent a lot of time trying to make it the best we can and create a cool and interesting learning experience about a big topic that is occurring in our community.
During this project I pushed myself to reach out to different people and if they will be able to help donate a small platter of food to our exhibition. I pushed myself in many different ways by working with different people and trying to figure out a way to make or exhibition go well when people start getting food for dinner. I don't think I fell short because we had plenty of food left over for us to donate to the manna soup kitchen. During this project, i worked on getting different businesses to help donate food to our exhibition.
I think think that this project impacted me in many different ways by helping me understand how hard it is to keep a house and how homeless people have a hard time with different things, like food and warmth. Some new ideas that come to mind are the different ways some people are treated and judged by how they live and look. Some things that struck me where how they didn't get much food and how a lot of the homeless people have pets and care for them more than themselves.
Powered by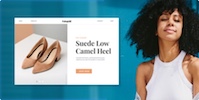 Create your own unique website with customizable templates.