First Project
During these last 3 weeks we have been working on how to graph and collect data in a group. We were given a topic witch we had to add into our project. We had to create a question with using technology along with our question.

During this project i have learned how to graph and create scientific questions to help create a summary on the topic you have done.
Rube Goldberg Machine Project
In this project we were apost to create a rube goldberg machine for physics. It was made to do a simple task and had to be able to repeat itself over and over. We about simple machines like pulleys, levers, and mousetraps. After learning about the simple masheens we started to create our plane for our rube goldberg with a drawing and a materials list of what we need. When starting to build the project you had to have a base of 2 feet and height or 3 feet even though some groups went over the limit. We started with a base of 2 feet and then we brought in some wood and cut it so it be 3 feet. We then screwed the boards together using triangles to help hold the boards and to hold them in place. After a few days we got the right pieces and put it together. We soon started working over the past weeks and soon came out with the final thing. But we didn't get the whole thing done till we first tested it with the sprinkles in the balloon. When the exhibition started we weren't hit right away it took some time for people to come over. I think that people started to come over because we had cupcakes with sprinkles but i am not sure. We soon ran out of balloons because so many people came to our project.Somthing I heard was that ars was one of 2 masheens that still worked constantly. The next day we started to tack our project apart separating each person's things.
Powered by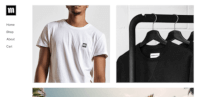 Create your own unique website with customizable templates.