​LIBROS DE NIÑOS (​
Children´s Books)
I came up with my idea by going off my favor out animal but making it fun for little children. We created Spanish books to sent to Nicaragua for children to learn to read and spell. Also to have books to read and enjoy. Doing this project was also for us to have more practice. I hope that the kids of Nicaragua enjoy my book and that they have fun reading it.
---
Dia de los Muretos
MIMI
Mi
tia abuela
se llamaba Miriam Marcella LuBar. Su cumpleanos era el 4 de octubre ,1943, y se murió el 1 de noviembre, 2011. Ella era de Philadelphia, Pennsylvania. Ella vivía en Saugus, CA. Ella le gustaba cocinar y
ir de camping en la playa
. Tenía ojos azules y pelo negro. Ella era bonita, cómica, inteligente, simpatica, sociable, trabajadora y talentosa. Le gustaba coser, pintar, ir de camping en la playa, hacer joyeria . Le gustaba cocinar, pasar tiempo con amigos, pasar tiempo con familia y arte . En su familia, tenía su hermana Suzi, su esposo Joe Stewart, sus hijos Leisa, Jocco, Tyrone, Terisa y Ja
son. Mimi
se murió el 1, de noviembre 2011.
During the exhibition and throughout our entire project we had to create a perceptible piece to show. On the day of the exhibition we where all a bit confused on what exactly we where doing and there cud of been a little more space on where the exhibition was held and how it was formatted. For example space, time, and where you where to set up. With all the outer kids that where there it made it cramped and confusing. With having kids setting up and also having kids leaving made it hard to find a spot.
Dia de los Muretos is a holiday the focuses on gatherings of family and friends to pray for and remember those who have died, to help and support their spiritual journey. It is believed that Dia de los Muretos is the day when you celebrate the died. With colorful flowers and what that person liked or loved throughout there life, helps guide their way back. There are different kinds of food for the dead, like bred of the dead and meany others where they come and eat the food. The Day of the Dead as was not celebrated in northern Mexico in till the 20th century because the people had different traditions back then. In Southern Mexico the holiday was celebrated in the early 21st century. The Mexican government made Dia de los Muretos a national holiday based on educational policies from the 1960s. It is know celebrated almost anywhere where Spanish is spoken. Dia de los Muretos is mainly celebrated on the 1 & 2 of November.

Someone i chose was my grandmas sister who passed away on November 1, 2011. I have learn a lot about what she as good at and what she liked to do. Some of the experience i have had was collecting all the information and putting it together. I have collected things that she liked and printed out pickers because the real things where in CA. I did make a video with pickers and all memories of when she was still alive. Even thou i don't remember her by person i still love her and wish i cud have met her now.

During this project i learned that it is important that the day of the dead is special to thus who celebrate the holiday. I learned a lot more then when i was younger and where it came from. When doing this project i felt bad because i felt bad for my grandma and how she might react.​
Powered by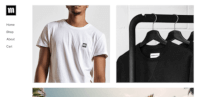 Create your own unique website with customizable templates.