Animas High School
Why I chose Animas High School.
I chose animals high school because it is a hand on learning school that helps kids that have a harder time learning when sitting at a desk all day. Some kids have an easier time learning when going and doing stuff. Animals is also one of the top schools that follows high tech high and helps you if you fall behind.
Powered by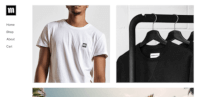 Create your own unique website with customizable templates.